Floripa Yoga and Surf House
August 27-September 2
or
September 6-12
Single Space in a Shared Room – $1750 CAD per person
You get,
A chance to reset the body, mind and soul with a beautiful retreat on the beach in Sicily.
Join us for one of two 7 day retreats on the beautiful grounds of Floripa Surf and Yoga house in Sicily, Italy.
Meet with like-minded and yet diverse yogis, learn more in-depth knowledge about healing and yoga, take the opportunity to heal, practice and relax at this beautiful location.
You give,
An introduction to the yoga practice to someone in need of healing.
Beautifully, your participation allows us to continue introducing yoga to people in need of healing.
This is a not-for-profit retreat, meaning -
The funds collected are not used for the profit of the organizers, but instead used for the service delivery of our organization (after all necessary costs have been paid). By supporting Warrior Yoga you allow us to continue our efforts of making the yoga community a more diverse and inclusive place. We offer private and group yoga programmes to people in need of healing. Our projects have already reached human trafficking survivors, refugees & new immigrants, homeless women and more.
Specifically, we're currently raising funds to provide a trauma-informed yoga teacher training for all our teachers in order to serve our students better.
what's included?
2 yoga classes per day led by 3 different certified Warrior Yoga teachers (Vinyasa/Ashtanga and Yin/Meditation/Yoga Nidra)
Pranayama & yoga philosophy, sun salutations 101, and partner yoga

Beautiful accommodation at Floripa Surf and Yoga house

Unlimited vegetarian breakfast and dinner

Unlimited wine, tea and coffee

Steps from the beach

A full-sized Mala from Malas with a Mission (Value = $75USD) which helps support Indian artisans and women's education in the slums of New Delhi (choose between Self Love or Healing mala)

Donation to Warrior Yoga to help make yoga more inclusive and accessible

Use of bikes and skateboards

Beach chairs & umbrellas oceanside

Jacuzzi access

Outdoor Planeta Winery tour, tasting and picnic

(Flights are not included)
Optional
We will allow for free time during the retreat which you may use to try a surfing (30 EUR/ hour) or kitesurfing lesson (60 EUR/hour) , arrange an on-resort massage with an Osteopath (55 euro) or simply rest & relax at the beach (free). All of these options are offered on site at Floripa.
Access to rent surfboards for an additional cost of 10 euro per hour per board

Access to take a surf class from 30 euros per hour, equipment included

Stand up paddle (SUP) board rental (10 euro/hr per board)

Access to take kitesurfing class starting at 60 euros per hour (private classes are available), equipment included

For a fee of $150 CAD we can arrange your flights and airport transfer for you. Please send us an email if this is an option you would like to explore info@warrioryoga.network.

We can arrange your airport transfer for you. Prices depend on which airport your travelling from.
Please send us an email if this is an option you would like to explore info@warrioryoga.network.

Lunches are available at many local shops and restaurants, giving you the opportunity to explore the area.
Accommodation Options
We are offering accommodation in either shared or double rooms.
Shared rooms allow the opportunity to meet and connect with other attendees from around the world.
Double rooms are available as well. We have options with 1 queen-sized bed or with 2 twin beds.
CASSIE CONNOR
(RYT-200) Co-founder of Warrior Yoga
Hi! I'm Cassie. I am a passionate student of both Conflict Studies and Human Rights and of course, yoga. While educating myself on many of the injustices and inequalities in this world, it was impossible not to apply this knowledge to a field so close to my heart - yoga. I seek to introduce as many people as possible to the healing benefits of the practice through Warrior Yoga. My preferred styles of teaching are vinyasa flow and yin. I love the way that a good practice allows me to tap into my intuition and my divine purpose. I'm here to help you experience that, too.
Joining you on this adventure will truly be a dream come true.
IDA FARNEMAN
(RYT-500) Co-founder of Warrior Yoga
I am a yoga teacher and a movement addict. I started practicing yoga to find a way to move and exercise on my travels but ended up finding so much more. I found the practice to guide me through my constant self-criticism, insecurities and anxieties and instead of being just a workout, it became a lifestyle. As I lead my students through movement or stillness I want to create a space where they can feel safe to learn, share and grow. By hosting this healing focused retreat through Warrior Yoga I get to combine the things in life that I am truly passionate about and make me all bubbly. My background is in Ashtanga and Vinyasa yoga but am experienced to teach yin and restorative practices as well.
I can not wait to share this space and journey with you.
MAKENZIE DALE
(ERYT-300), Warrior Yoga teacher
I have a background primarily in Ashtanga and Yin Yoga, although I am trained and experienced in teaching all styles. Each of my yoga classes incorporate the healing practices of Pranayama and Meditation. I believe yoga to be the essence of physical, mental and emotional well being. It truly is meditation in motion, because the binding energies of conscious breathing and intelligent, mindful movement anchors us to the present moment. The spiritual aspect of yoga is what heals my soul, and brings me back to the true nature of my being when I lose my way. Sharing a connection with like minded individuals from all paths of life through this practice has made my life so fulfilling. I am honoured to share this passion with others who, like myself, seek a therapeutic realm of healing. Yoga has guided me through the darkness, has healed my heart, helped my anxiety and depression, and taught me genuine self love. Yoga has changed my life and I strive to live in a world where it is accessible to everyone.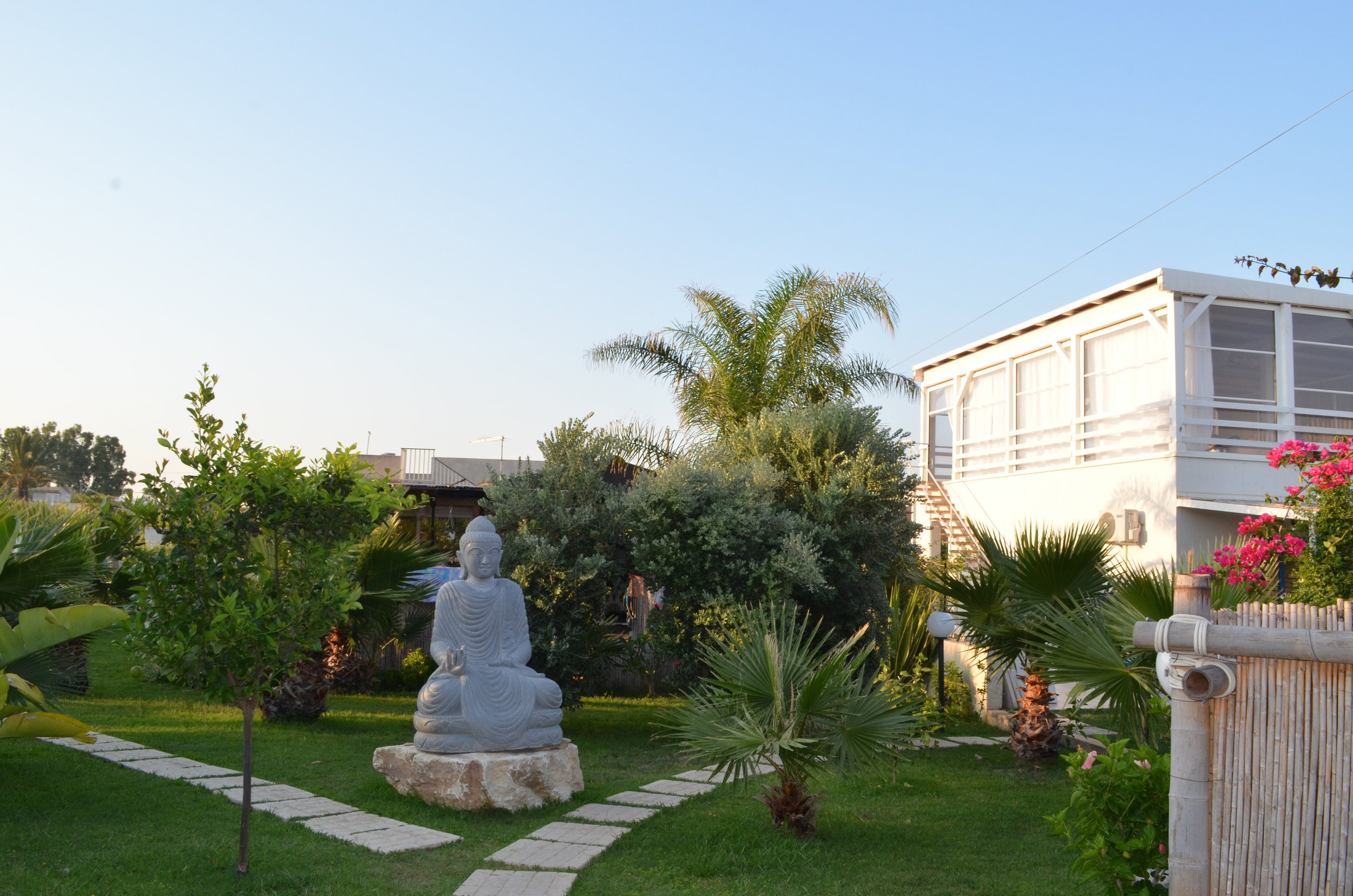 (Use arrow keys to swipe through the gallery)
Please do not hesitate to ask us any questions below!